Ban on Online Betting A Catalyst for the Gambling Industry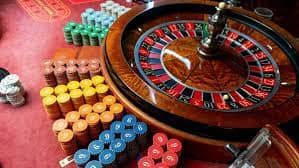 In recent years, the world of online gaming has experienced unprecedented growth, captivating millions with its innovative entertainment options and lucrative opportunities. However, discussions regarding the regulatory landscape of online betting have taken center stage. The decision to ban online betting has ignited a conversation that is now echoing beyond borders, leading to surprising implications for the gaming industry. The All India Gaming Federation (AIGF) strongly believes that this ban could potentially propel the industry to compete on a global scale.
The All India Gaming Federation's Perspective
The AIGF, a representative body for the gaming industry in India, has welcomed the decision to ban online betting. They argue that such a move could serve as a transformative force that drives the industry's expansion and evolution. The ban has prompted industry stakeholders to reconsider their strategies, fostering a renewed focus on innovation, skill development, and diversification.
While the ban on online betting has received support from some quarters, it also poses significant regulatory challenges. The transition from a previously thriving betting ecosystem to a more regulated one requires careful planning and execution. The gaming industry needs to collaborate closely with regulatory authorities to establish frameworks that promote responsible gaming while allowing businesses to thrive.
Paving the Way for Skill-Based Gaming
A shift away from traditional betting can potentially open doors to a new era of skill-based gaming. As operators look to adapt to the changing landscape, they are likely to explore avenues that emphasize skill, strategy, and healthy competition. This transition could lead to the emergence of diverse and engaging gaming experiences that resonate with a broader audience.
Global Competitiveness on the Horizon
The ban on online betting might just be the catalyst the Indian gaming industry needs to step onto the global stage. With an increased emphasis on innovation and regulation, Indian gaming companies could be better positioned to compete with international counterparts. The restriction could drive local companies to refine their offerings and develop unique value propositions that resonate with global audiences.